"Diesel"
Wondering what software was used? What abstract technique was used to achieve this result? Well, 50 years of work, thousands of hours to experience, sleepless nights, endless days. "NO" nothing that was used, a simple little Click, right on the edge of a quay, looking down at a diesel leak on the sea ... the creation is the result of observation .. .as simple as that.

Souvenir from a seaport on Grand Manan Island, in the middle of the Bay of Fundy. A diesel leak from a trawl catches my eye which inspired my title in homage to the Italian designer of the daring jeans firm of Diesel.
"Diesel"
Trawl fuel leaking into the sea, like a sign of wear and tear of the resource, poor fishermen eating away at the seabed, like a picture of outdated centuries.
©Robert Séguin
BA/DIV/001 "Diesel"
https://www.clickrobertseguin.com/en/product/ba-div-001-diesel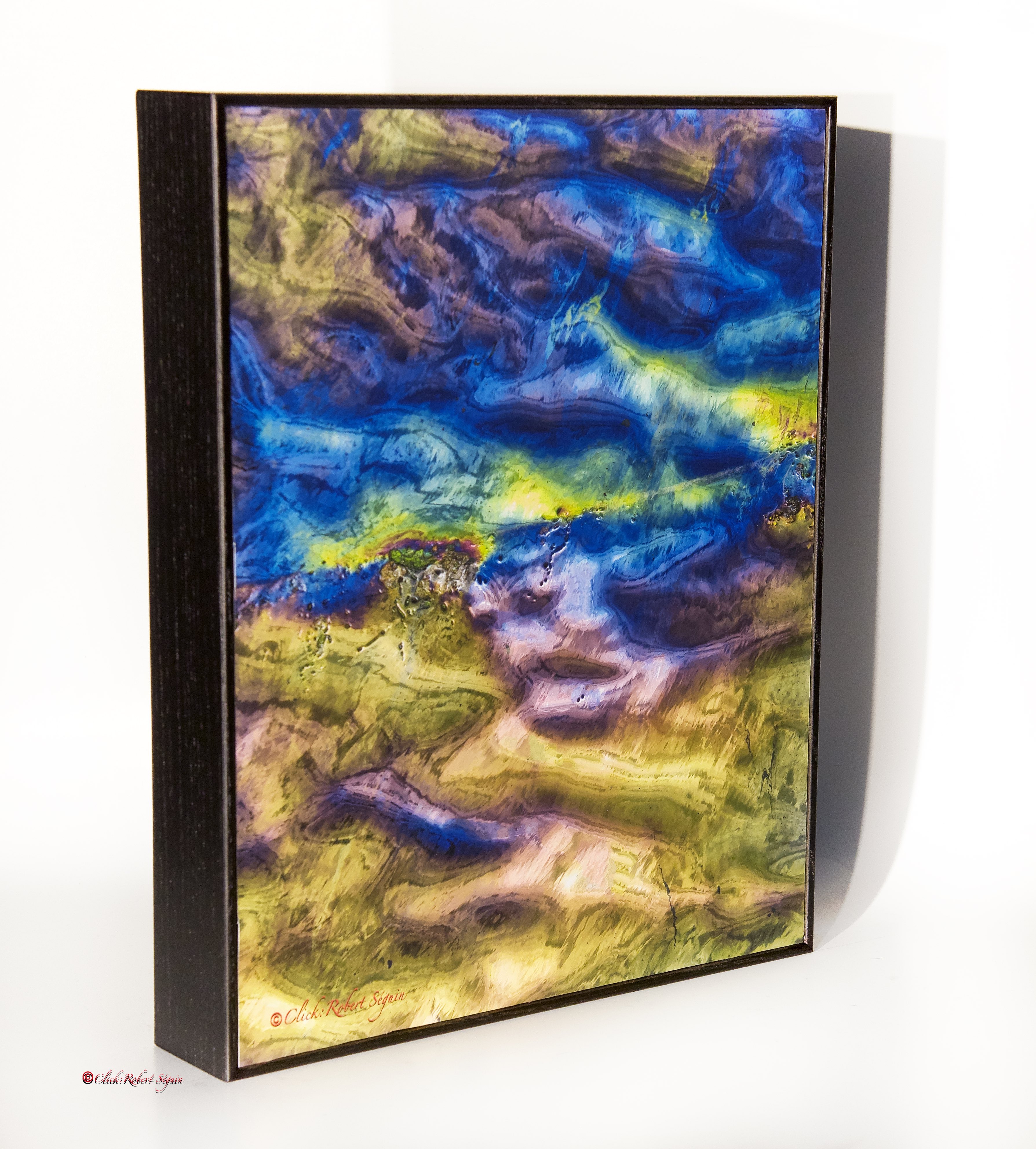 Block'Art Series is printed on PREMIUM ARTCHIVAL paper for high quality reproduction, acid-free for longer life with pigmented inks. Frame made of charcoal black stained Canadian ash. Ready to be installed. Sizes: (10"x12 x2") - (25cm x 30cm x 5cm)
Handcrafted in Canada