"Public Parking"
In the Fort Lauderdale area, every time I walked past this vintage sign, I couldn't find the angle or the Click satisfying, and in the last days of my getaway, I take this one.
From another time when neons were king of advertisements, in the colors of the 50s, still in very good condition and functional, I had to immortalize it.
To accentuate the atmosphere of it, only that the sign will remain colorful and in focus, and the grayness of the building and its blur, amplifies the luminosity.
BA/ARC/004 "Public Parking"
https://www.clickrobertseguin.com/en/product/ba-arc-004-public-parking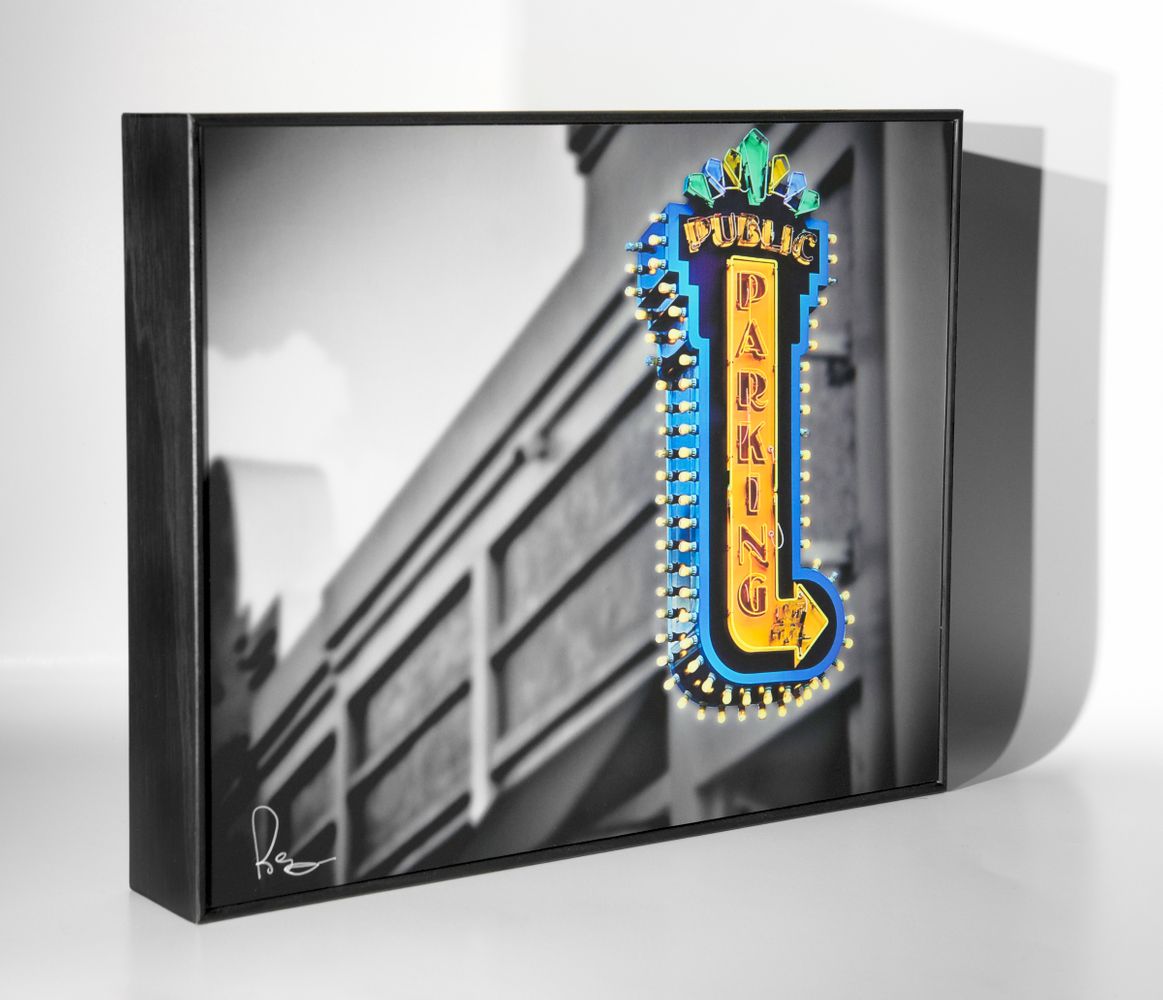 Block'Art Series is printed on PREMIUM ARTCHIVAL paper for high quality reproduction, acid-free for longer life with pigmented inks. Frame made of charcoal black stained Canadian ash. Ready to be installed. Sizes: (12"x10"x2") - (30cm x 25cm x 5cm)
Handcrafted in Canada