"Two Old Indian"
Indian manufactured from 1901 to 1953 in Springfeild, Massachusetts, by the firm first known as Hendee Manufacturing Company, renamed Indian Motocycle Manufacturing Company in 1928. In July 2004, Stellican Limited relaunched the company from Kings Mountain, in North Carolina.
I photographed these two motorcycles in Portsmouth, New Hampshire, USA. In front of a bar in Market Square, a place where motorcyclists seemed to congregate, the vintage look of these motorcycles with the fringed leather bags, had caught my attention.
Incidentally, I met Jay Schadler at his studio twice, the one-time star correspondent reporter for ABC NEWS, National Geographic, Primetime, 20/20, Good Morning America and Nightline. He had become an artist photographer and he had given me a tour of his printing workshop and had discussed the photographic approach.
Handcrafted in Canada

LH/AUT/002 From the Series Little he'Art 29.95$ CAN
https://www.clickrobertseguin.com/en/product/lh-aut-002-two-old-indians
Little H'ART 14'' x 11'' / 35,5cm x 28cm. ART Fordable....... High quality prints at an affordable price. A new unique and original series of my photography prints on a Fine Art quality paper, with a white mat, hand signature and title. Frame not included.
BE/DIV/007 From the series Black Eye 39.95$ CAN
https://www.clickrobertseguin.com/en/product/be-div-007-two-old-indians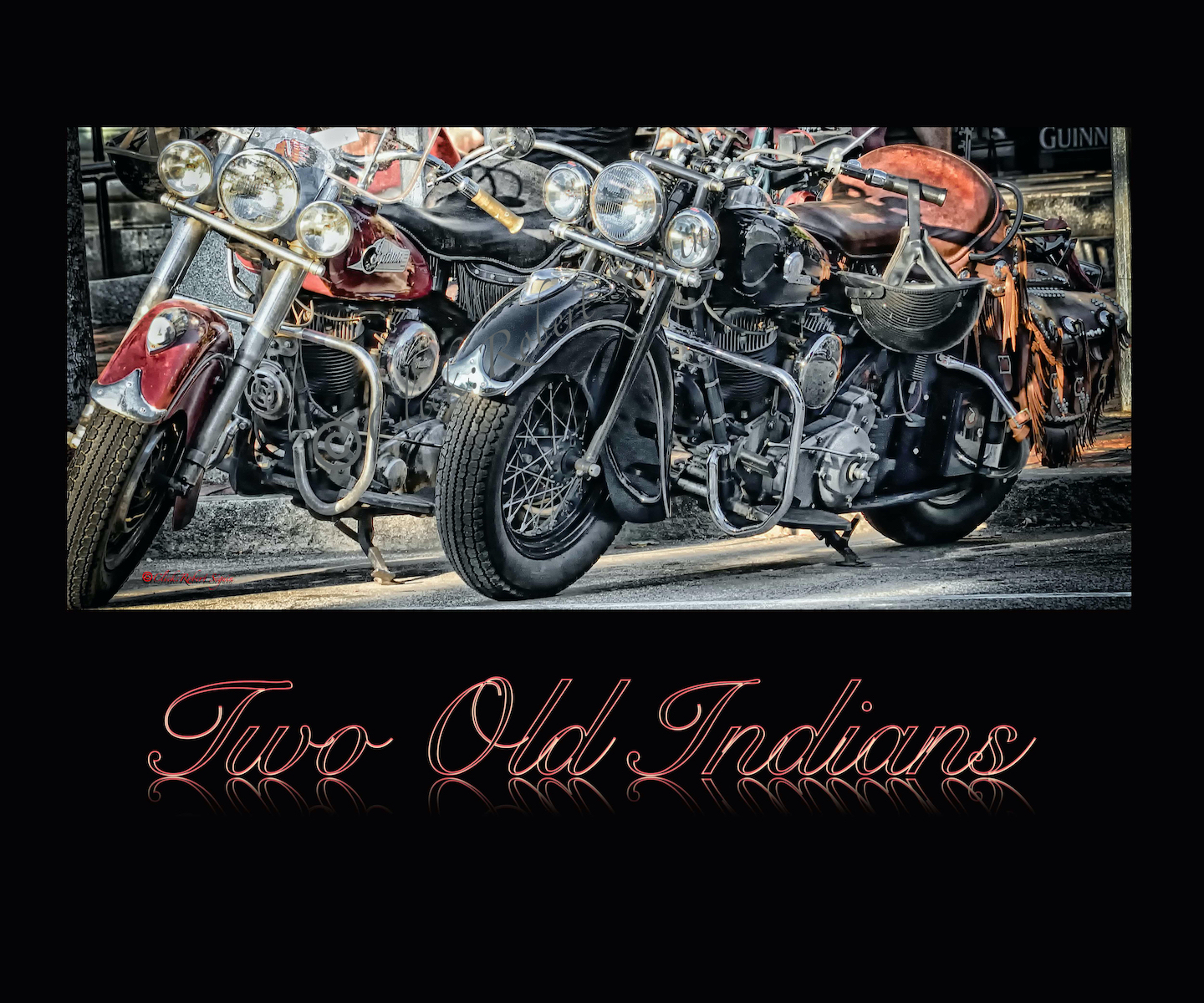 The Black Eye Series: Each photo is printed with the highest industry quality by a fine art printer using archival Epson pigment inks and on museum quality Fine Art paper. Frame made locally from solid Canadian ash stained in charcoal black. Ready to be installed. Dimensions: (12 "x10" x2 ") - (30cm x 25cm x 5cm)