"Aquarelle à l'huile" / "Oil watercolor"
On Grand Manan Island, in a small seaport, the title is inspired by a trace of oil on the water. Which explains my title, between the impossible mixture between water and oil.
I was observing the boats, looking for curiosities, everyday uses of sailors, between the trawlers and the trammers moored to the quays, leaning towards the waves, a fuel leak caught my attention. With the brightness of a sunny afternoon, the patterns danced intertwined among the shadows of the hanging nets.
Like an abstract painting, it is a funny situation to admire artistic pollution, like an applause to soil nature, to marvel at these unusual beauties that this situation offers us.
BA/DIV/002 "Aquarelle à l'huile" / "Oil watercolor"
https://www.clickrobertseguin.com/en/product/ba-div-002-aquarelle-a-l-huile-oil-watercolor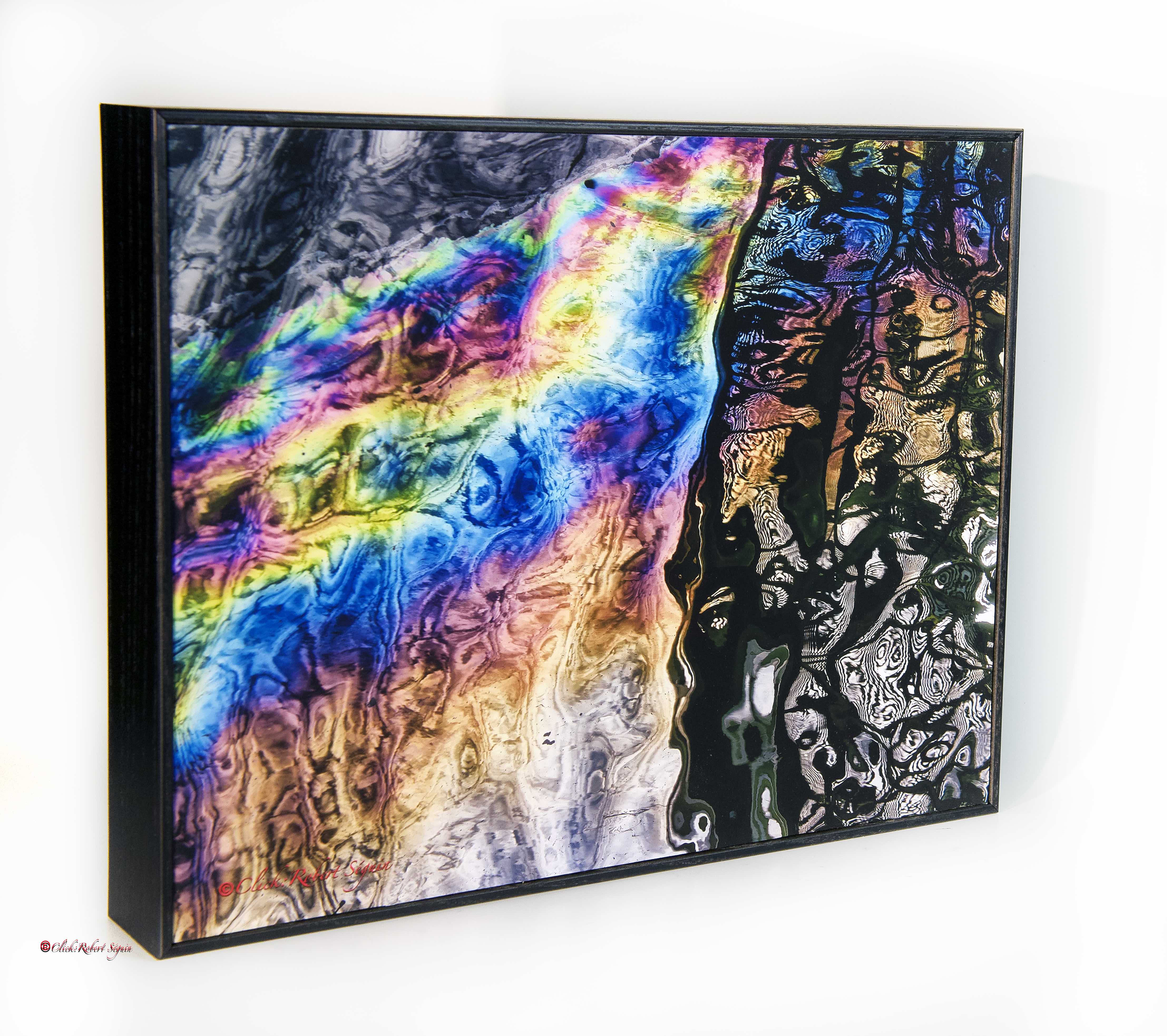 Block'Art Series is printed on PREMIUM ARTCHIVAL paper for high quality reproduction, acid-free for longer life with pigmented inks. Frame made of charcoal black stained Canadian ash. Ready to be installed. Sizes: (12"x10"x2") - (30cm x 25cm x 5cm)
Handcrafted in Canada