"Cordé et enchainé" / "Corded and chained"
Reflection on maritime slavery, on the island of Grand Manan, which once flourished center of sardine and herring peaches. Of its many smoking rooms and processing factories, which exported quality products to the four continents, today there are few vestiges of this glorious period. Hundreds of families established on this small island, with hard labor paying starvation, to be exploited by the wealthy merchants, sailors who never returned from sea, prisoners of the mainland.

This photo taken of old rigs abandoned by the sea, with some remains of shells, the rust accumulated on the links of the chains and these torn ropes, inspired me this title. For the respect of all peoples exploited for enrichment and the vanity of wealthy decision makers.

In memories of the memories collected during my stay with the descendants of these sailors of yesteryear, so that the joyful songs of their sufferings can be heard again, and not to forget that the sacrifices of our ancestors, are hidden under our feet .
"Cordé et enchainé / Corded and chained" (Google translate)
The rusty chains interwoven with its links on ropes worn by the sea, find themselves abandoned on the shore of a bitter port wandering waves.
©Robert Séguin
BA/DIV/005 "Cordé et enchainé" / "Corded and chained"
https://www.clickrobertseguin.com/en/product/ba-div-005-cordee-et-enchantee-corded-and-chained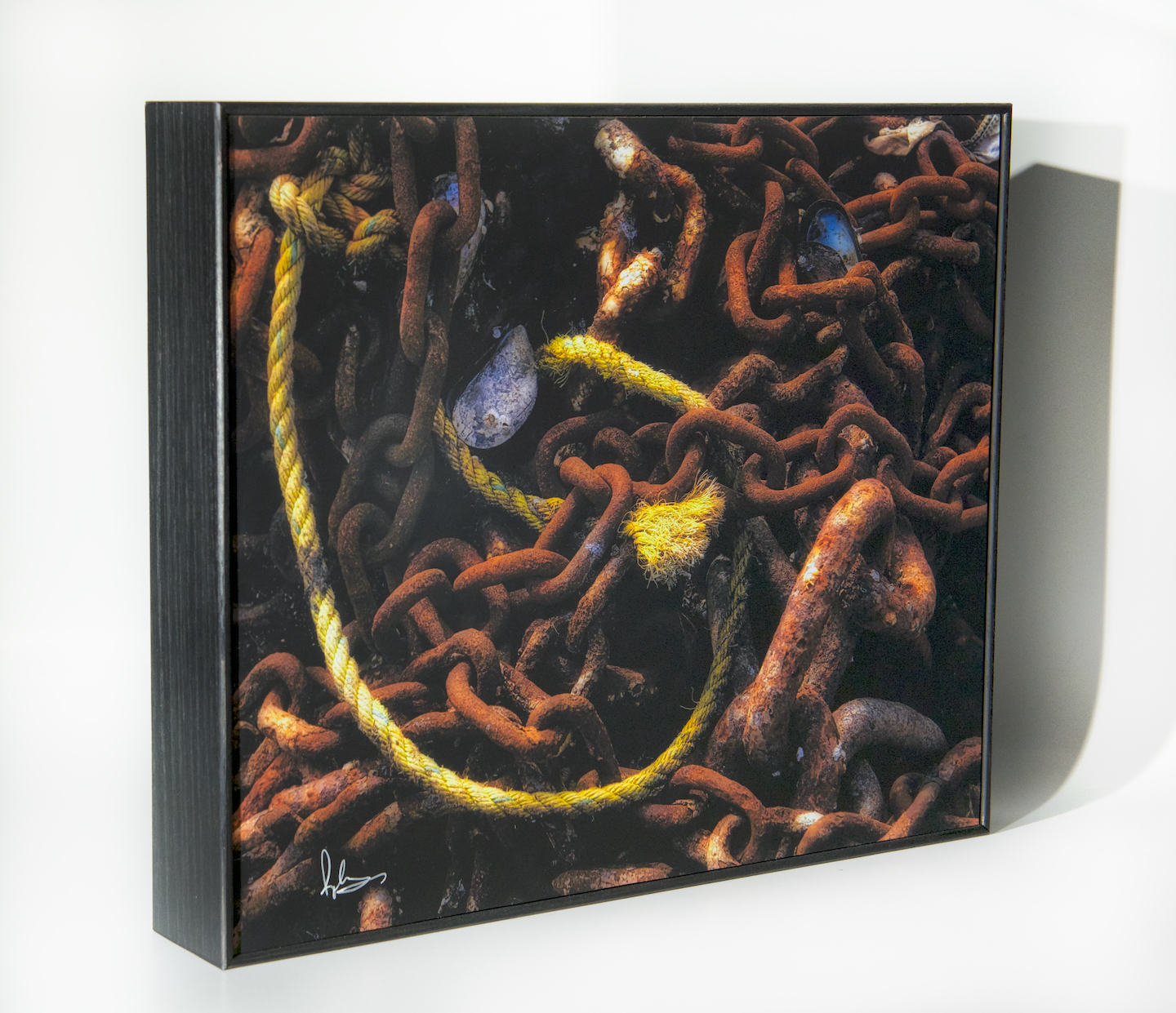 La Série Block'Art est imprimée sur un papier PREMIUM ARTCHIVAL offrant une reproduction de haute qualité, sans acide et avec des encres pigmentées. Encadrement fabriqué en frêne canadien teint noir charbon. Prêt à être installé. Dimensions: (10"x12"x2") - (25cm x 30cm x 5cm)
Handcrafted in Canada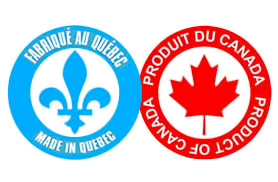 The full size photo, available for other printing styles.