"À ton dernier souffle" / "At your last breath"

"On your last breath"
I hope to find among my hundreds of thousands of files here and there, my text written in 2017 ... I live in the present moment, so yesterday almost no longer exists, too many projects to come ...
This photo of a walking Steampunk hand caught my attention. Rarely do I dare to ask to photograph humans, I normally do it almost instantly to capture the moment, so as not to alter the "VIBE" of the moment I want to capture.
This single hand, by itself, identifies the character, without even seeing the rest of his physiognomy. The concern for the detail of his jewelry, the selection of fabrics for his clothes, the position of his hand, we each have their own image in mind.
Among my projects to realize, to photograph only the hands of people .... and if possible of famous people. What did Albert Einstein's hands look like? From John Lennon? And who else?
For me the hands are those which gesticulate to amplify the purpose of your words. They fed you, washed you, served you to work, rocked your children ... The hands as important as the face and certainly less known.
So arriving almost at "My last breath", I will end this blog, telling you that the result of my work is the sum of my curiosities and freezing them in time.
BA/DIV/007 "À ton dernier souffle" / "At your las breath"
https://www.clickrobertseguin.com/en/product/ba-div-007-a-ton-dernier-souffle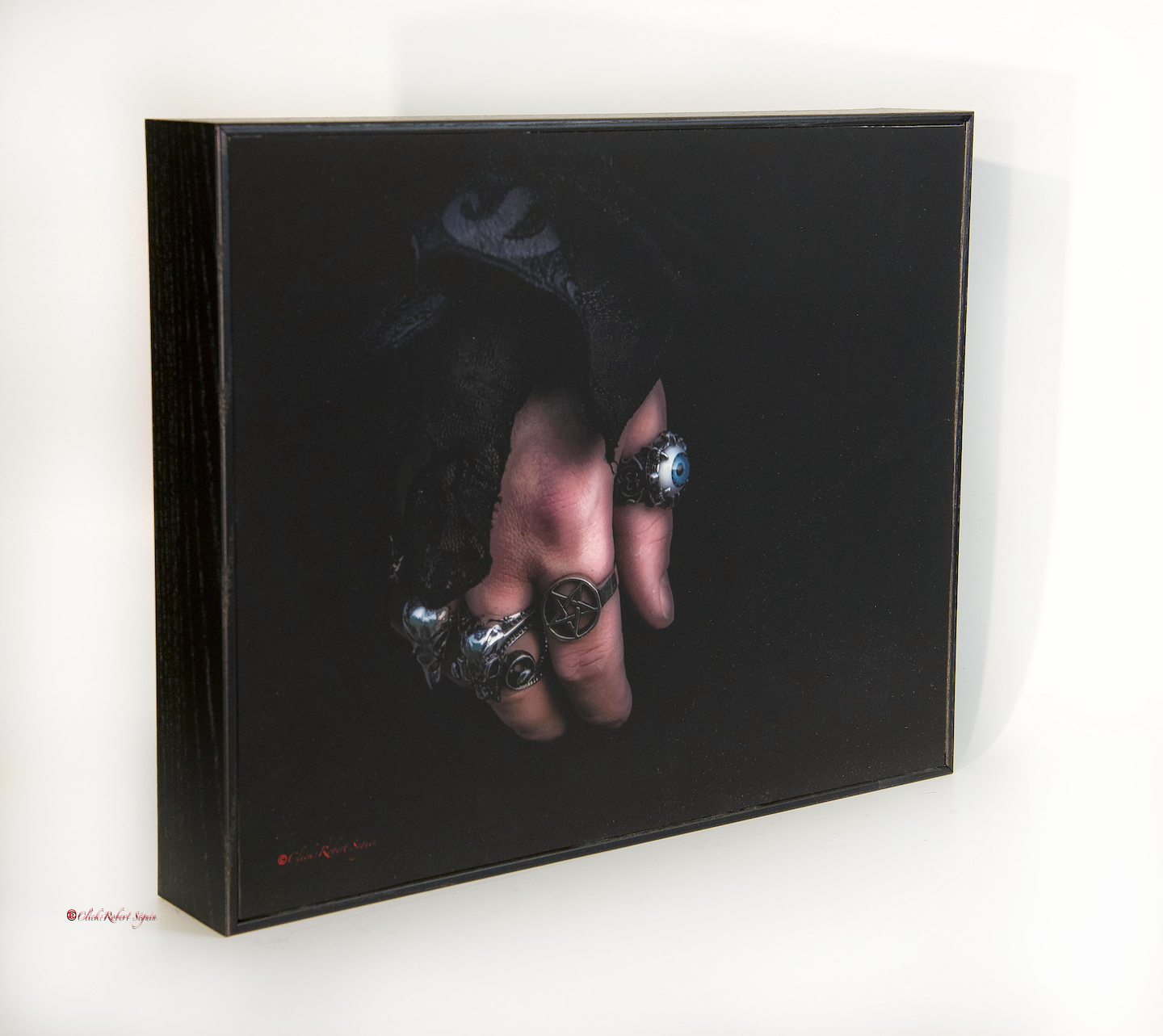 Block'Art Series is printed on PREMIUM ARTCHIVAL paper for high quality reproduction, acid-free for longer life with pigmented inks. Frame made of charcoal black stained Canadian ash. Ready to be installed.
Sizes: (12"x10" x2") - (30cm x 25cm x 5cm)
Handcrafted in Canada