"Grappa"
The grappa is a brandy made from grape marc, once considered the brandy of the poor, the grappa was already made with the stems of the bunch, the skins and the seeds. In the 19th century, distillers used to rake villages, especially in northern Italy, in order to distill in a very traditional way these residues obtained after winemaking. Since then, things have changed a lot, and major distillers now offer fine grappas, sometimes housed in magnificent bottles, at prices often reserved for the better-off.
I still remember the heat of September, the smells of the Tuscan terroirs, living in the mountains in a small village of 800 souls, La Dolce Vita for a month. And at the end of the village, as far as the eye can see, fields of vines gorged just before the harvest. In front of me like a painting in honor of Bacchus, lit by a magical ray of a few seconds, another lucky Click. Because every day, several situations of magnificent memories are offered to you, it is up to you to capture them.
The title, for me is unforgettable, because in this country, it is a great prestige to make your own grappa and to share it as a friendship, and yes to the detriment of abused ... and for several years , my few bottles are still unused. !!!
LH/NAT/002 "Grappa"
https://www.clickrobertseguin.com/en/product/lh-nat-002-grappa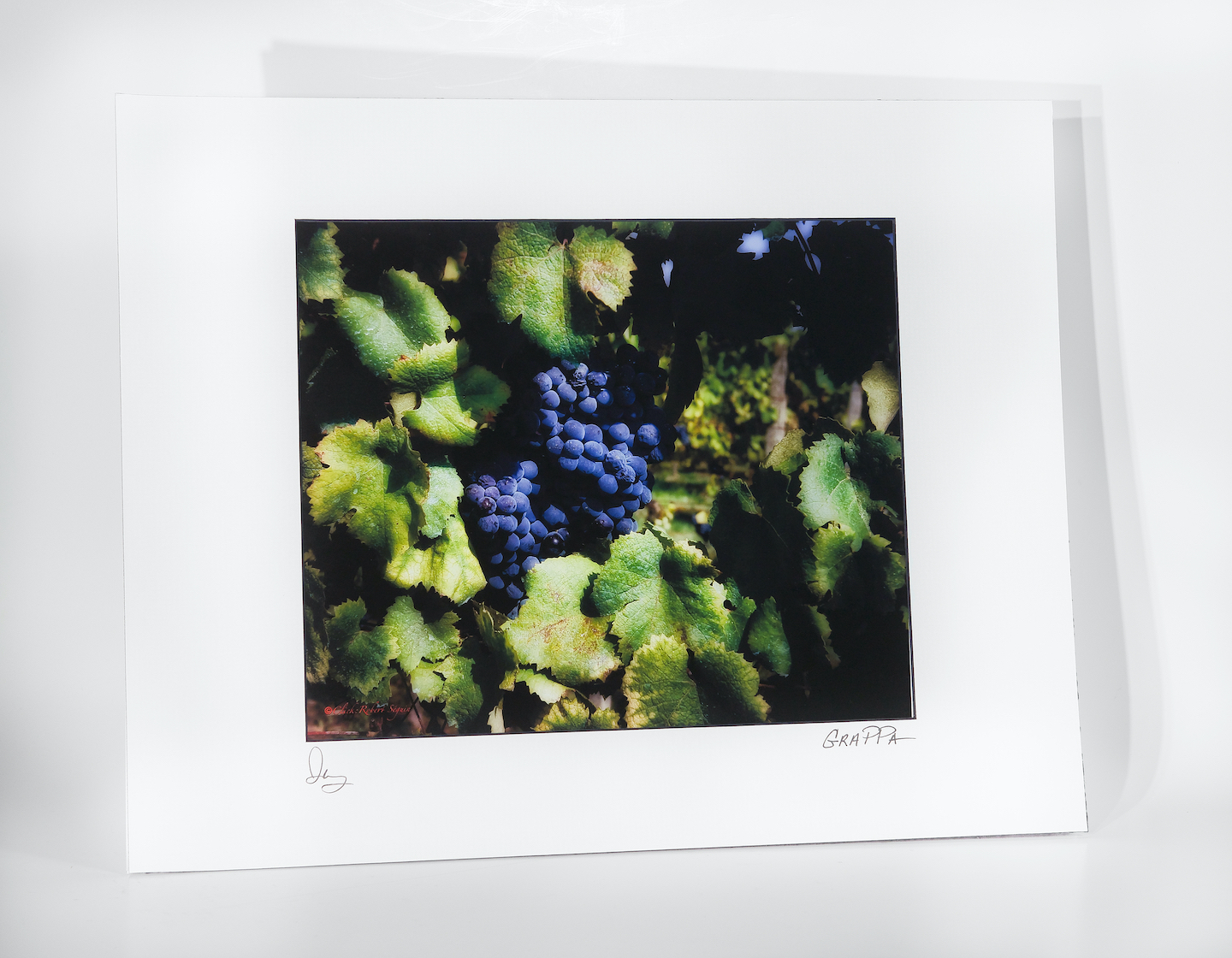 Also available in other formats and supports
Little H'ART 14'' x 11'' / 35,5cm x 28cm. ART Fordable....... High quality prints at an affordable price. A new unique and original series of my photography prints on a Fine Art quality paper, with a white mat, hand signature and title. Frame not included.
Handcrafted in Canada