"Palma"
Under tropical vegetation, this palm leaf turns over me when I click.
I often repeat that the secret behind my photos is to have decided to have a camera with me as often as possible. Every day, I am sure that you too see curiosities that would be good subjects for photos. I also confirm that each of my Clicks are not really impressive, you have to constantly experiment, and above all continue to find "the subject".
So here is the story behind "Palma".
No, it's not during a walk in the Amazon jungle with snakes, biting insects and ferocious animals.
First it's a night photo, I found myself in a small hotel near the city of Chivirico, Cuba, in the heart of the Sierra Maestra. I was all just sitting comfortably in the lobby bar enjoying a wonderful rum, and just behind me this gigantic leaf illuminated by a backlight. Click and voila ...... Curiosity, observation and experimentation brought me luck again.
BA/NAT/011 "Palma"
https://www.clickrobertseguin.com/en/product/ba-nat-011-palma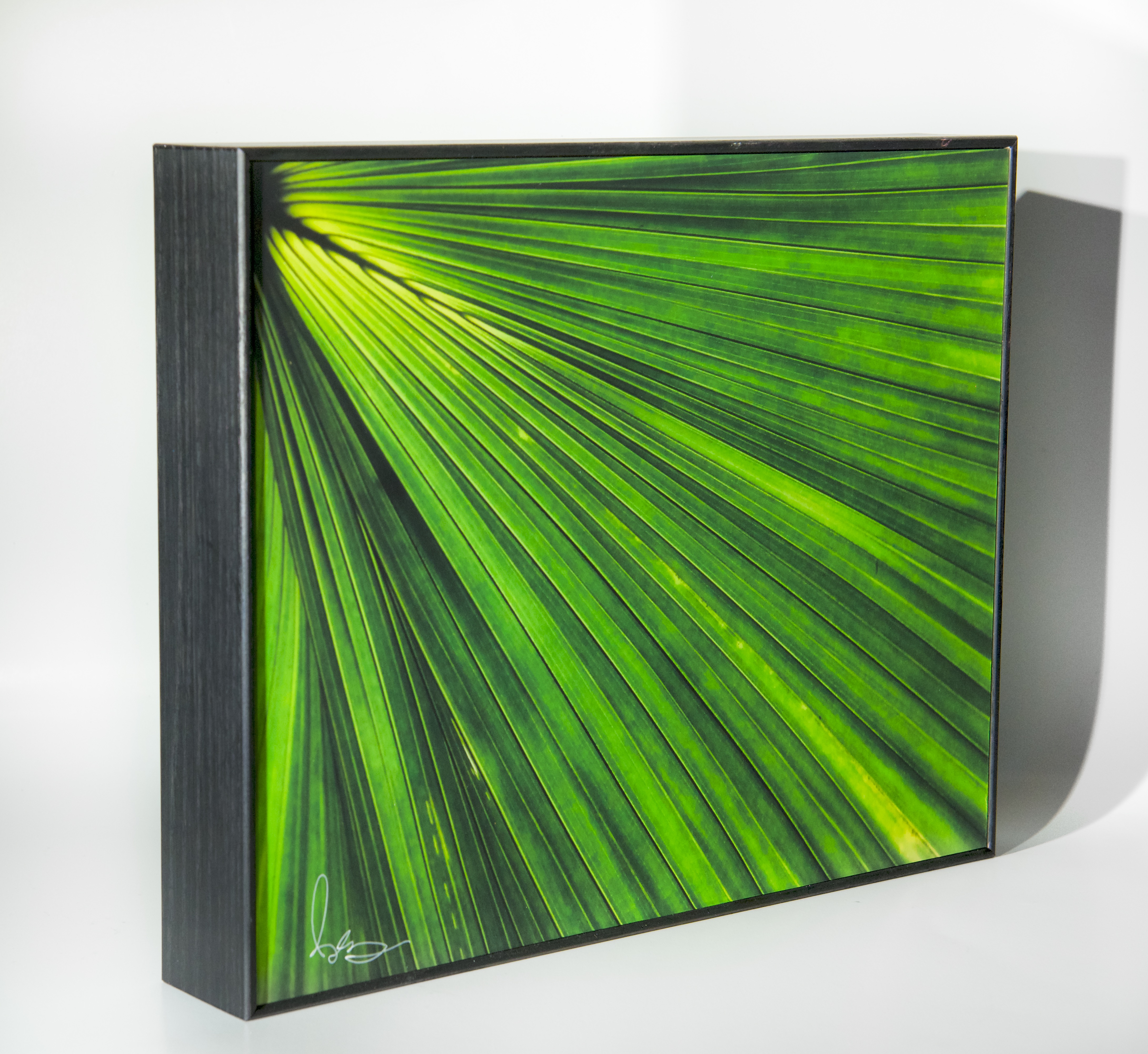 Block'Art Series is printed on PREMIUM ARTCHIVAL paper for high quality reproduction, acid-free for longer life with pigmented inks. Frame made of charcoal black stained Canadian ash. Ready to be installed. Sises: (12"x10"x2") - (30cm x 25cm x 5cm)
Handcrafted in Canada