"The RunWay"
The inspiration behind this title, is a comparison between an airport take-off runway and a path to another departure.
A road, a path, is always a journey out of its home port, another possibility of encounters, discoveries and openness to difference.
This dark path, almost monochrome, with an opening towards the heavens, a road without electric wires, without homes, only paving stones and this showy yellow line which is lost in the distance, like a ray of sunshine and reassuring hope.
This photo was taken during a walk in the Rigaud sector, on a small secondary path, often more interesting and surprising than the fast voices. It is often on these ancient roads that we find the specific origins and beginnings specific to the communities in the area.
Here are my inspired words, after this shot:
"RunWay" (Google translate)
Gone on an endless path,
without destiny, without a way out,
just go to go To seek, to be dazzled,
to discover, gone on an endless path,
my destiny, my outcome.
©Robert Séguin
BA/NAT/002 "The RunWay"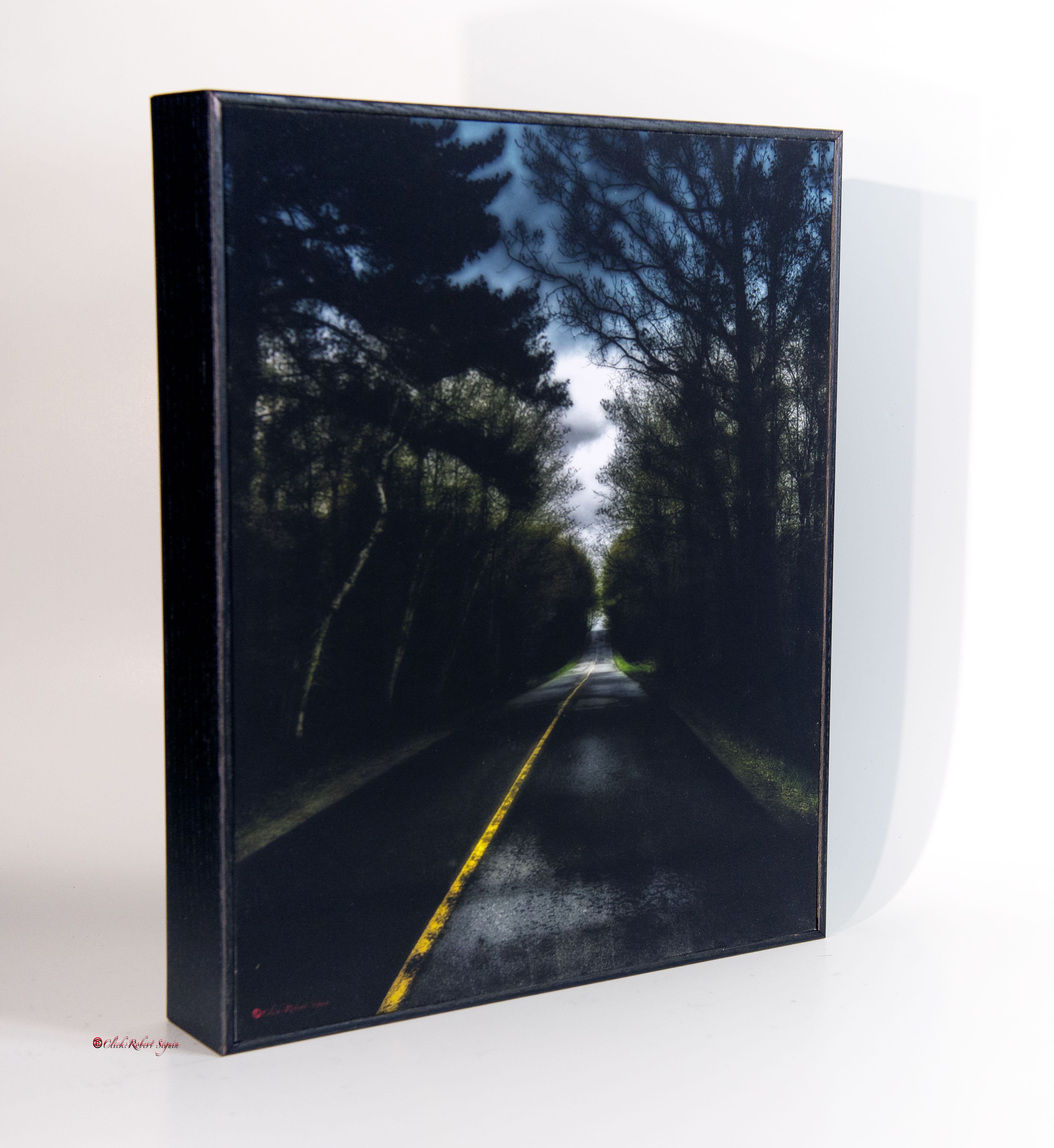 Block'Art Series is printed on PREMIUM ARTCHIVAL paper for high quality reproduction, acid-free for longer life with pigmented inks. Frame made of charcoal black stained Canadian ash. Ready to be installed.Sizes: (10"x12"x2") - (25cm x 30cm x 5cm)
Handcrafted in Canada