"Early Morning Mist"
Left early on a beautiful July morning, in the Hudson area of Quebec, to photograph horses. A stop at the top of a hill, it appears to me this rural landscape just before the morning mists disperse. A foreground against the light of mature trees full of their foliage and in the background this scene of an ancestral village with its farms and the bell tower pointing towards the sky of its village church. Further to the left, we can see the path that I will take for my adventure. I can still hear the first tinkling of bells accompanied by the songs of birds, the fresh smells of freshly cut hay and the sweetness of a light breeze.
There are moments of life where time stands still, breaths that fill the Soul with unforgettable memories, those who have no Age, seconds of pure happiness. I share you here, one of mine.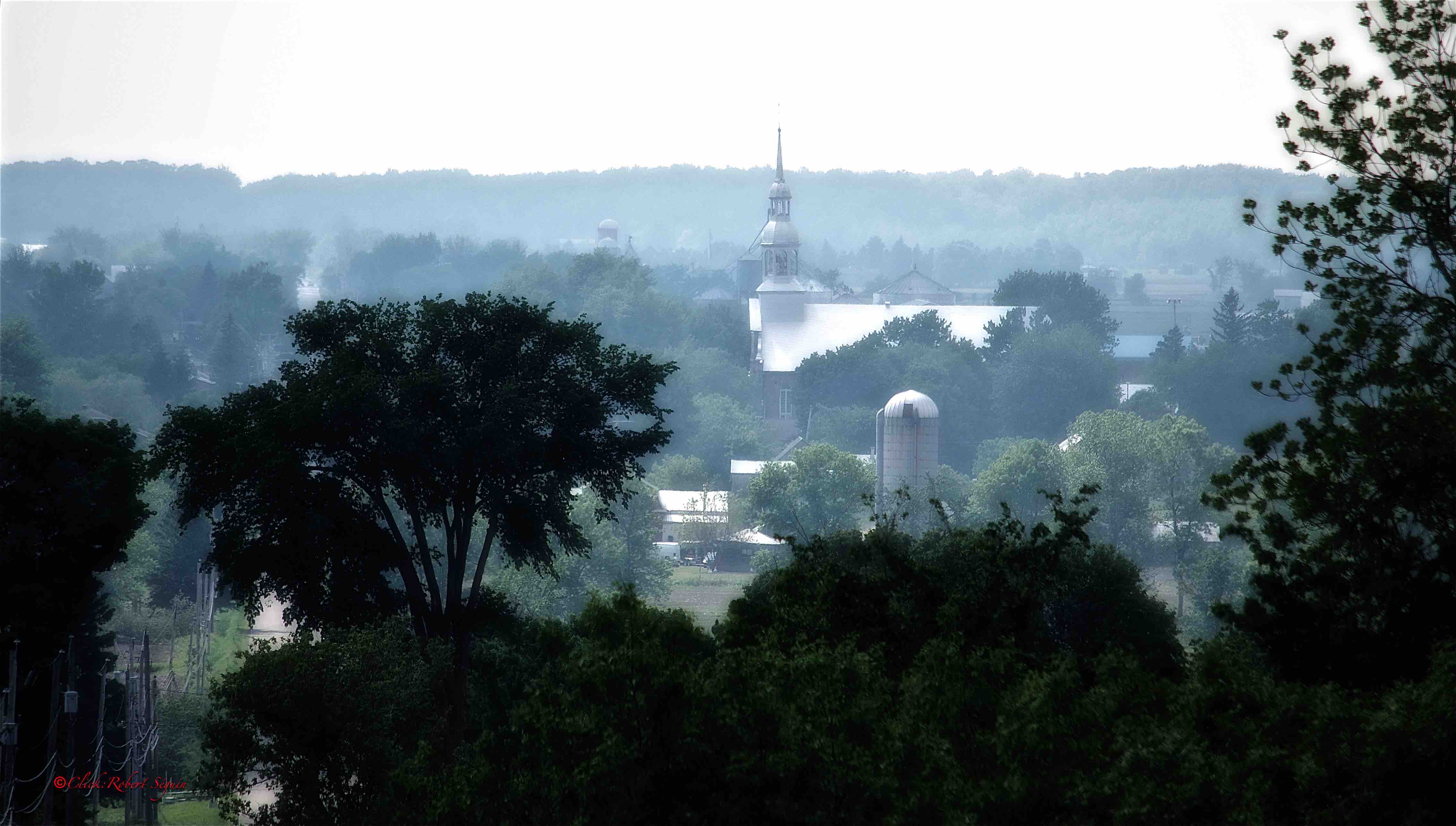 BE/NAT/001 "Early Morning Mist". Black Eye series
https://www.clickrobertseguin.com/en/product/be-nat-001-early-morning-mist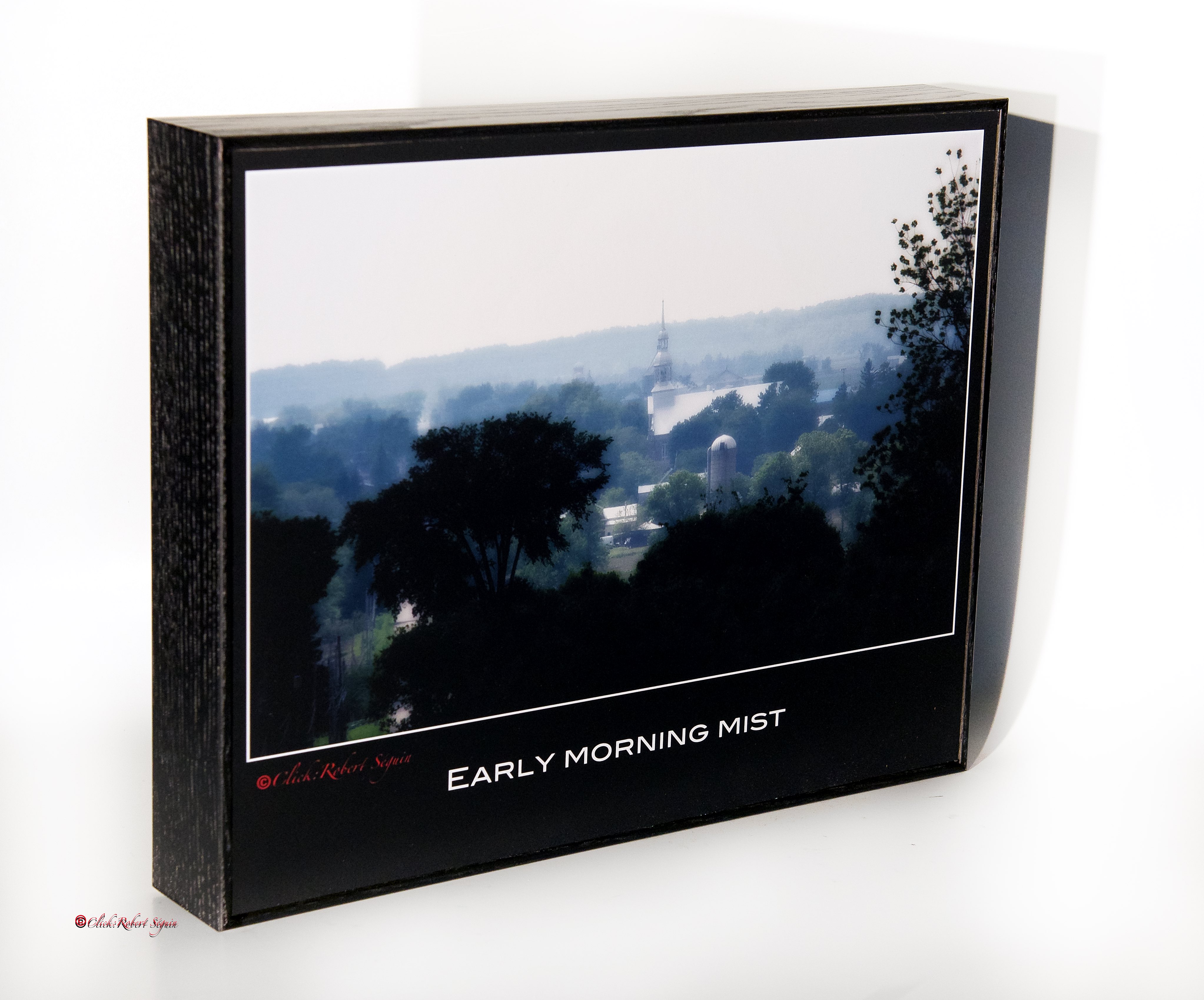 ''Black Eye'' Series is printed on PREMIUM ARTCHIVAL paper for high quality reproduction, acid-free for longer life with pigmented inks. Frame made of charcoal black stained Canadian ash. Ready to be installed. Sizes: (12"x10"x2") - (30cm x 25cm x 5cm)
LH/AUT/005 "EARLY MORNING MIST" Little h'Art Series
https://www.clickrobertseguin.com/en/product/lh-aut-005-early-morning-mist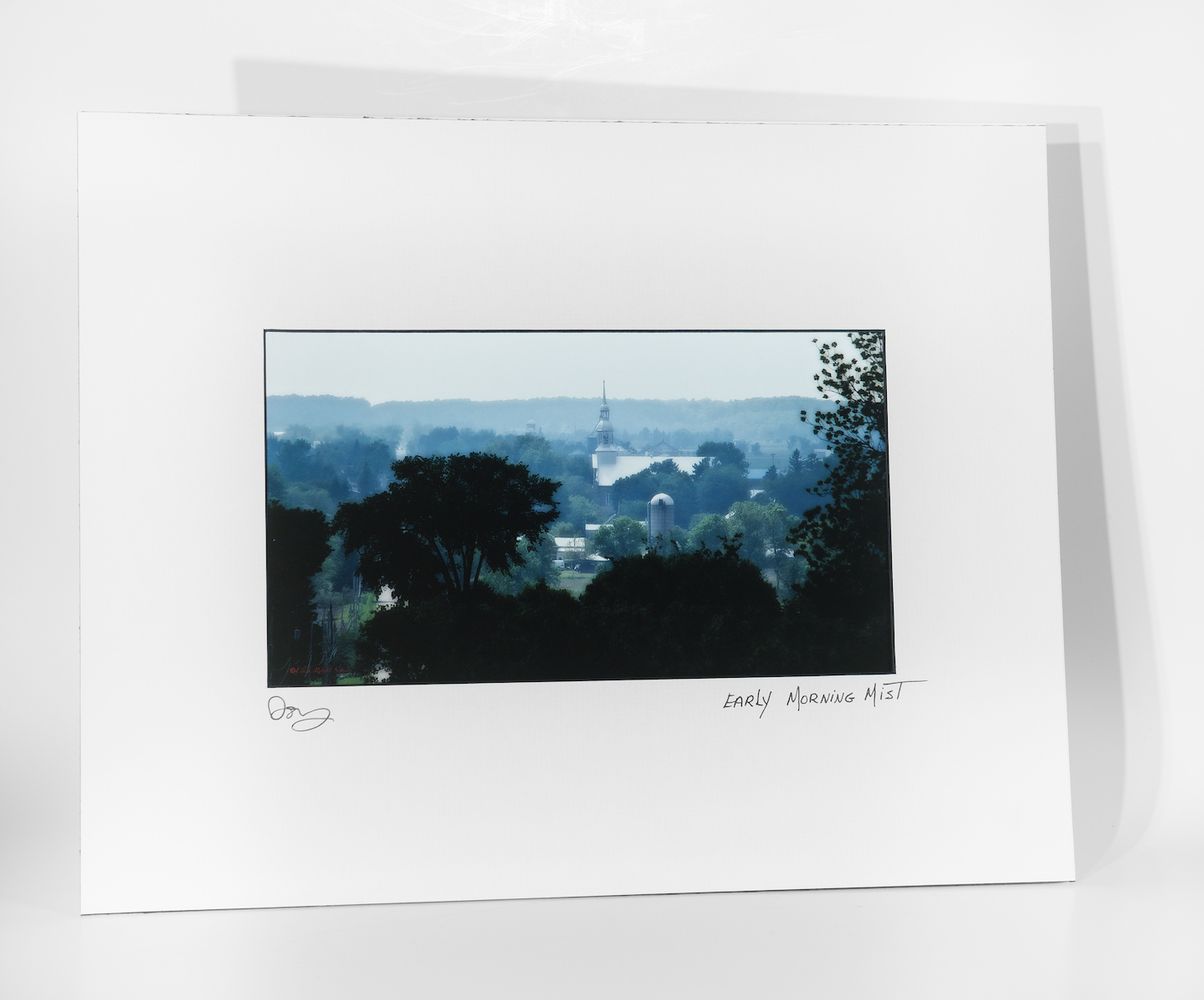 Little H'ART 14'' x 11'' / 35,5cm x 28cm. ART Fordable....... High quality prints at an affordable price. A new unique and original series of my photography prints on a Fine Art quality paper, with a white mat, hand signature and title. Frame not included.
Handcrafted in Canada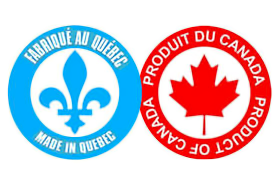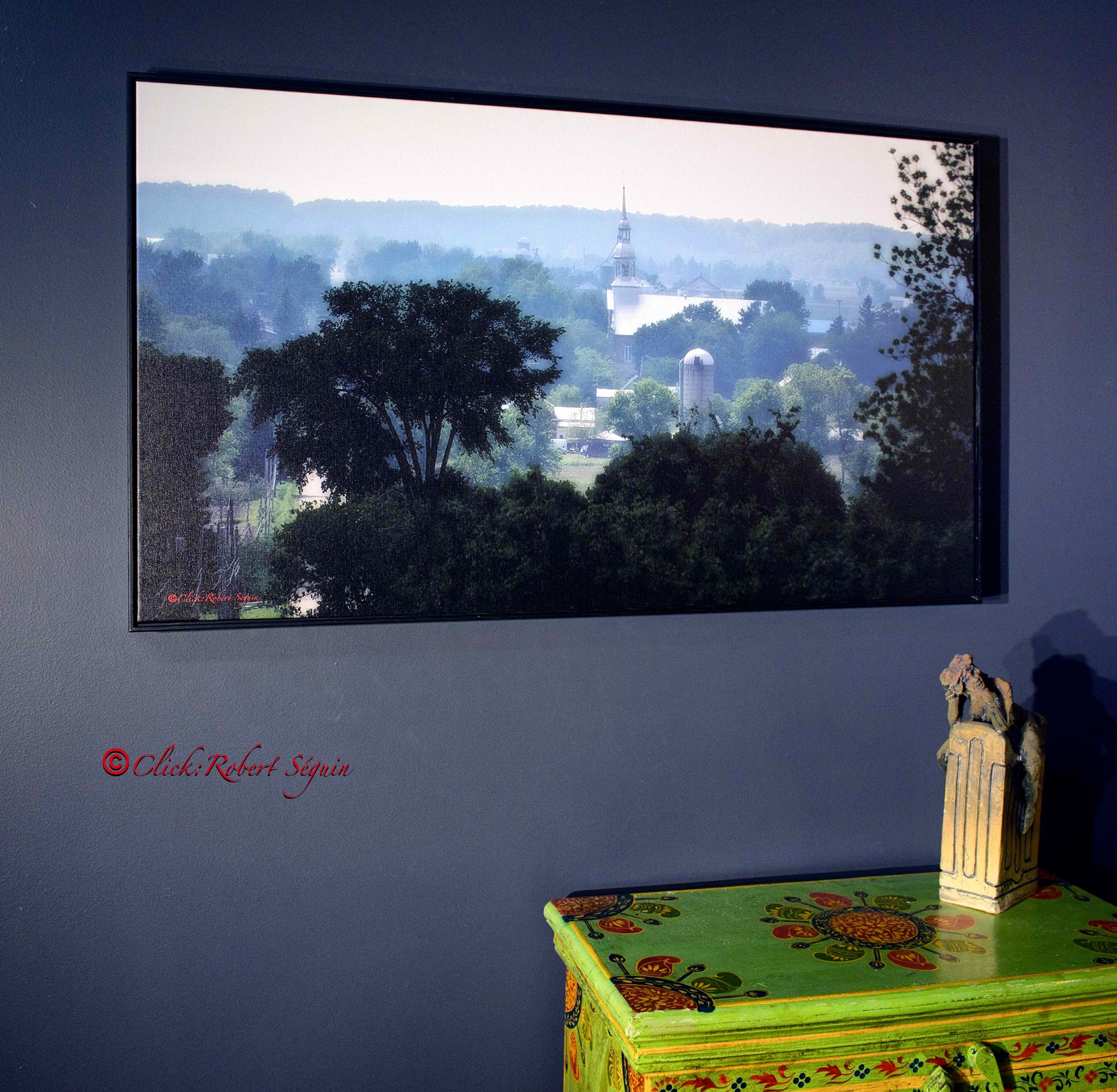 Printed directly onto an artist-grade cotton canvas and expertly stretched around North American wooden bars 1.75 inch deep and positioned in a floating frame of solid wood of ebony black stained Canadian ash.