"DARK INVADERS"
Of Iron, of Glass, masters of the universe,
Bigger, Higher, freezes my skin,
For the Dream, for the silversmith, uneasiness is rising.
Count the days, from the top of his towers, the hope of a return.
©Robert Séguin

During my first escapades in New York, Time Square was a must. It was clearer in the evening with these thousand lights than in the day and its shadows. And these sky-scratching towers impressed me with its megalopolis landscapes. Even with a wide angle lens, the sensor was never large enough to open the soul of my eyes. The buzz, the crowd, the world of overconsumption, the American dream or nightmares.
On this Click, the end of the day slowly dawned, the lights began to shine inside the office towers and the sky was slowly gray above the clouds. A dark world like science fiction, like a film or black series, almost a surrealist nightmare, "Dark Invaders" was turning alive ........
Handcrafted in Canada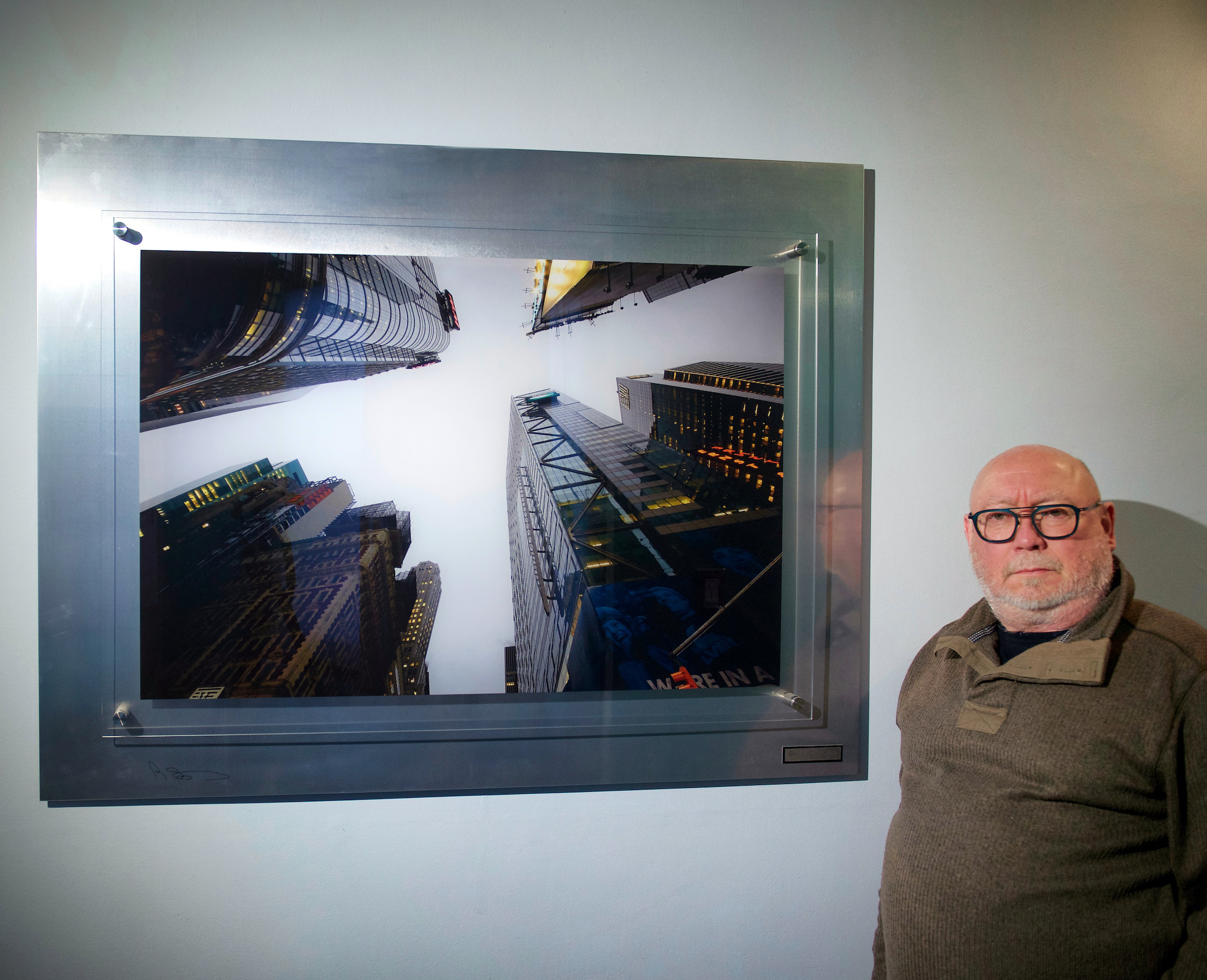 "Exclusive Click" Series 

CAD $ 7,500


Contact me for delivery terms.



"Dark Invaders" Acrylic print ¼ '' , 40 '' x 28 '',Positioned with swivels on a solid 47 "x 36" aluminum plate.




With metallic signature and certificate of authenticity.