"En Douille" / "Socket to Me" (Google translate)
Wink using a pun between "andouille" and this photo having multiple sockets.
The word "andouille" in french, is often used without much malice to define or apostrophize a clumsy person who has committed an imbecility: it is, generally with a rather affectionate familiar side, the synonym of imbecile, puppet, idiot, fool, etc. . In English, it was often use on then famous commedy shows of the 60s "Laugh-In" ,it have a different meaning that i won't describe here.

This photo was taken in Florida on an outdoor table of a tool vendor at the largest flea market in the USA. The Fort Lauderdale Swap Shop. Almost a city by itself, a curiosity not to be missed, an American madness of disproportionate size.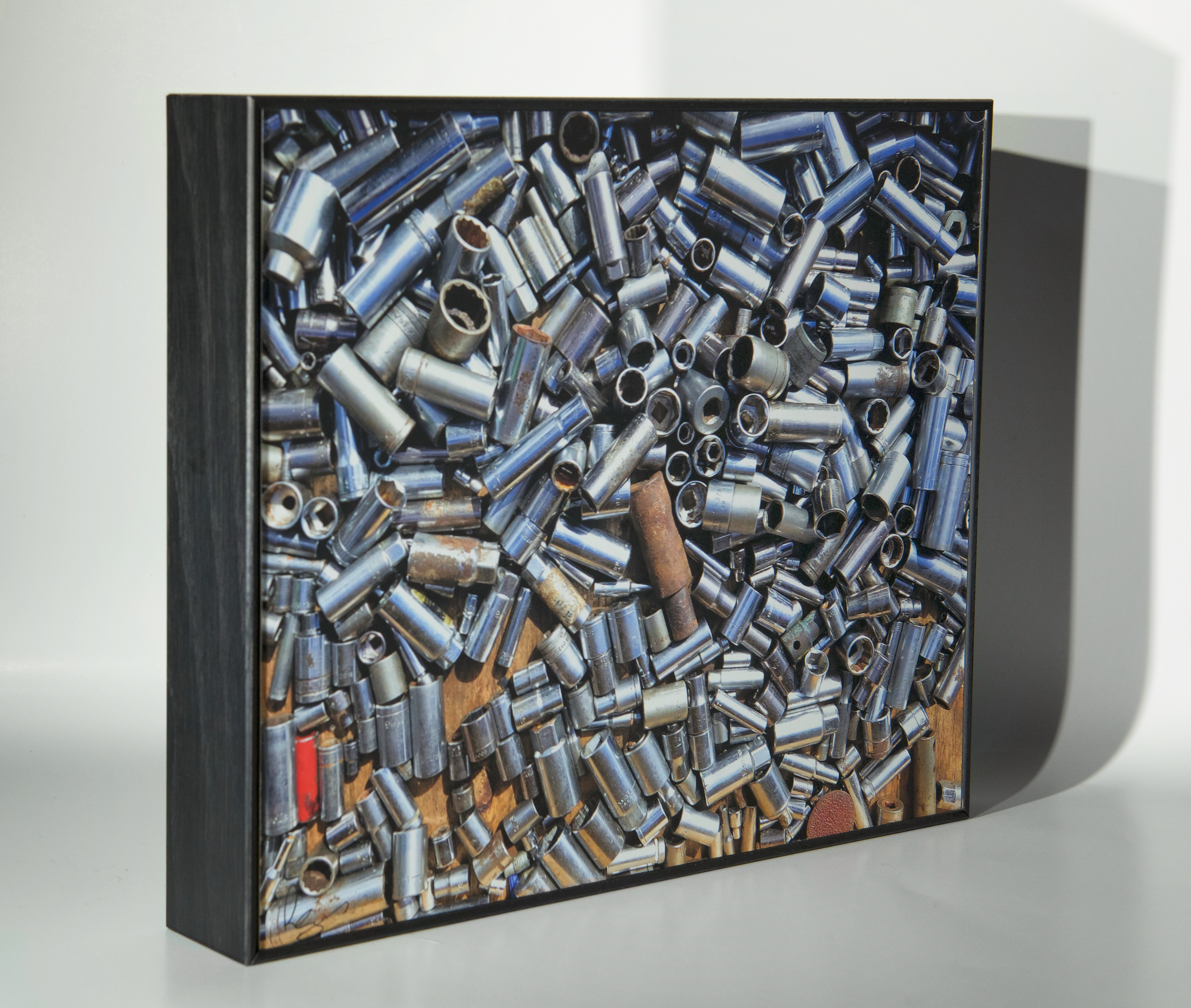 ''En Douilles'' / "Socket to Me"
From my Block'Art Series, printed on PREMIUM ARTCHIVAL paper for high quality reproduction, acid-free for longer life with pigmented inks. Frame made of charcoal black stained Canadian ash. Ready to be installed. Sizes: (12"x10"x 2") - (30cm x 25cm x 5cm) 39.95$ CAD
Handcrafted in Canada