***FREE SHIPPING*** CANADA (minimum order 100$)
Promo Code : CANADA100
Frame Art : "La PELLE du HOCKEY" , Photo by Robert Seguin
Frame Art : "La PELLE du HOCKEY" , Photo by Robert Seguin
Frame Art : "La PELLE du HOCKEY" , Photo by Robert Seguin
Product not available for online purchase

Are you a hockey fan ?
Old school winter theme lover ?
An unique gift idea !
"LA PELLE DU HOCKEY"
Canadian solid ash wood frame
Sizes: (10 "x12" x2 ") - (25cm x 30cm x 5cm)
Signed: ©Click:Robert Seguin MAA
Handcrafted in Canada

"LA PELLE DU HOCKEY" (Google translate)
For the nostalgia of our roots, of our memories of these "HEE SHOOTTSSS, HEE SSCOORESSS!,
Of this icy sea breeze on my cheeks and snot on my nose,
And the smell, the smell of this cold and intoxicating perfume,
Tonight I remember my nostalgia ....
©Robert Seguin
"La Pelle du Hockey" / The Call of the Game
During the interminable long and cold winter months, when it becomes possible to make an ice rink or have access to a safe body of water, the skating fever returns quickly.
In Canada, according to legend, the Iroquois practiced skating wearing moccasins to which they attached animal shins with leather straps. French explorers would have skated in Acadia as early as 1604.
The International Ice Hockey Federation (known by its English abbreviation IIHF) has officially declared that the first organized game of ice hockey in Canada, was played in Montreal in 1875.
Regardless, this long-standing activity has become a staple for so many generations that it is almost impossible to ignore the fervor of Quebecers for this winter activity, either by practicing it or by following the many matches broadcast as much on the radio or on the television.
Here in this photo, still a chance of life, graciously accommodated by friends in a small rustic chalet in a small wooded area of Ste Adèle, just on the edge of a small private lake, at the end of a sunny day but with temperatures below -20 degrees Celsius, I captured this scene which evokes the passion of this sport.
No set-up, all were already in place, just a Click for this result. We can see in the foreground the two shovels driven into this snowbank crystallized from these granules which confirms the ambient temperature. To the right begins this small trampled path to have access to the lake already cleared of the last snowfall, we also see attached to the tree trunk an electric wire and two lights to play in the evening. And the two essential red goal nets put away pending the next friendly game.
OFFER YOURSELF A ©Click:Robert Seguin MAA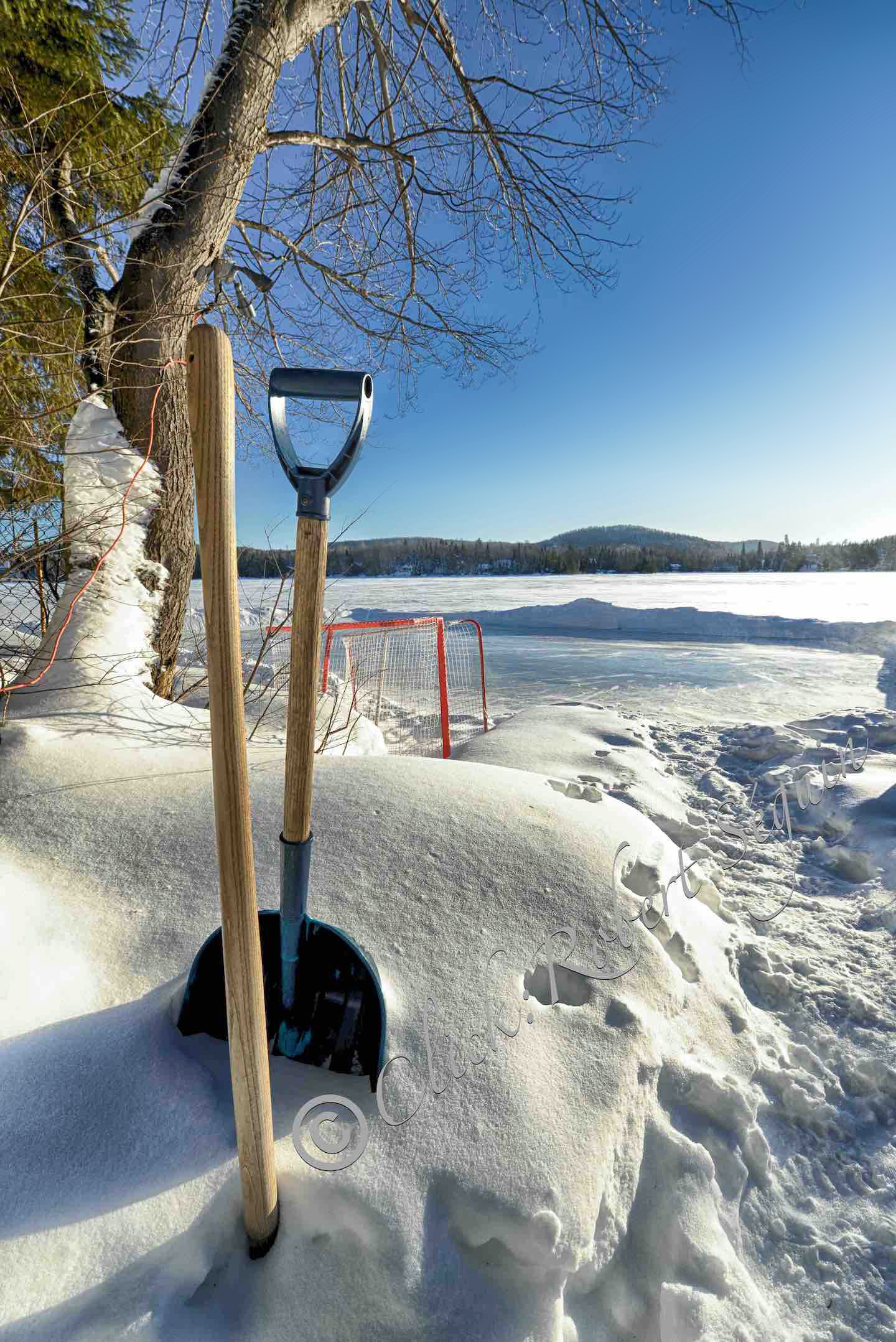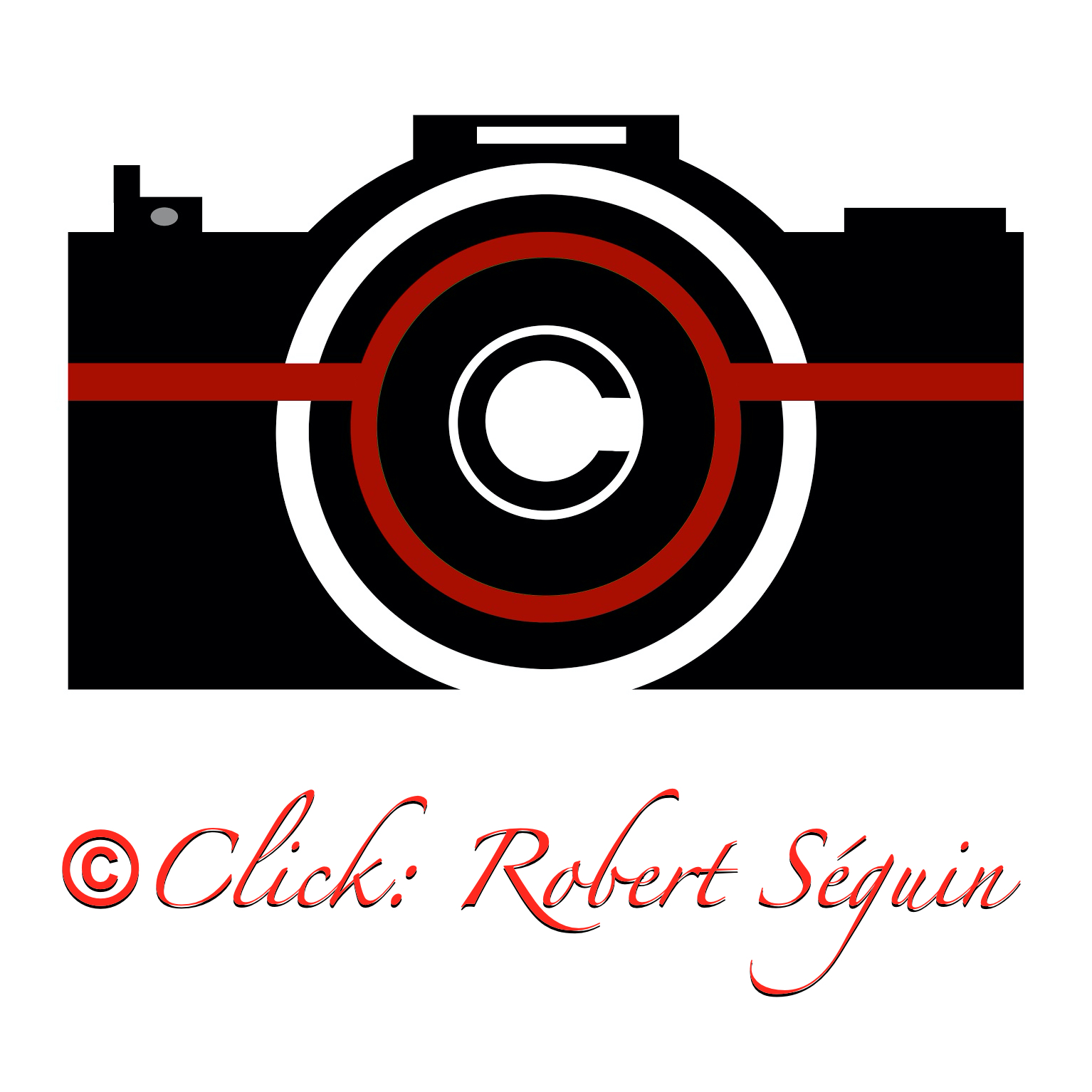 Subscribe to our newsletter
---
© 2023 PHOTO CLICK ROBERT SEGUIN All rights reserved.
By visiting our site, you accept the use of cookies to improve the quality of your visit, collect statistics and measure our audience in order to provide you with tailored services and offers.