***FREE SHIPPING*** CANADA (minimum order 100$)
Promo Code : CANADA100
Contemporary frame Art: "Vert Dure et Rouge Âcre" photo of Robert Seguin
Contemporary frame Art: "Vert Dure et Rouge Âcre" photo of Robert Seguin
Contemporary frame Art: "Vert Dure et Rouge Âcre" photo of Robert Seguin
Product not available for online purchase

"Vert Dur et Rouge Âcre"
The "WALL M'ART" series, for a WALL of ART..../ EXCLUSIVE CLICK SERIES

This series offers you unique works by Robert Séguin, known for his Eye, his written Emotions and his presentation Montages.

These are works of caliber that can be found in art galleries and in private collections.
This one from my `` FULL METAL '' period

This magnificent artwork is made using only the highest quality products in the industry.

"Exclusive Click" series, FULL METAL / Contact me for delivery terms.
Printed under acrylic (¼") 20" x 28"(51cm x 71cm),
Positioned with metal pins on a plate of solid aluminum 26" x 48" (66cm x 122cm).
With metallic signature and a certificate of authenticity.
(Not the best translation by Google)
"Hard Green and Pungent Red"
Garden hanging over a cement forest,
A city lost in waiting for time,
Green touch backwards,
And red that does not move.
©Robert Séguin
Vert Dur et Rouge Âcre : The gardens of Babylon are dying
Knowing how to find the angle: Visual curiosity, the position of the eye can give another approach to a banal everyday subject. Here, during a walk in Old Montreal, to get away from more touristy places, allowed me to find this very particular architecture.

Immediately after being seduced by the dynamics of this thin slice of cement blocks, it was the flower boxes that surprised me. Like a very modest Gardens of Babylon, remains of Nature in a world of Colds. Between the cement which lies and the greenery which makes hard ....... Like a cry from the heart to claim, to express my personal vision, a reflection on the life that surrounds me.

I am often asked, if this photo has undergone a "Photoshop" modification to arrive at this perspective? Well no and here is the proof. Here I am in front of 309 Notre Dame and here are some screenshots taken on Google Map.
At first glance, everything seems normal ...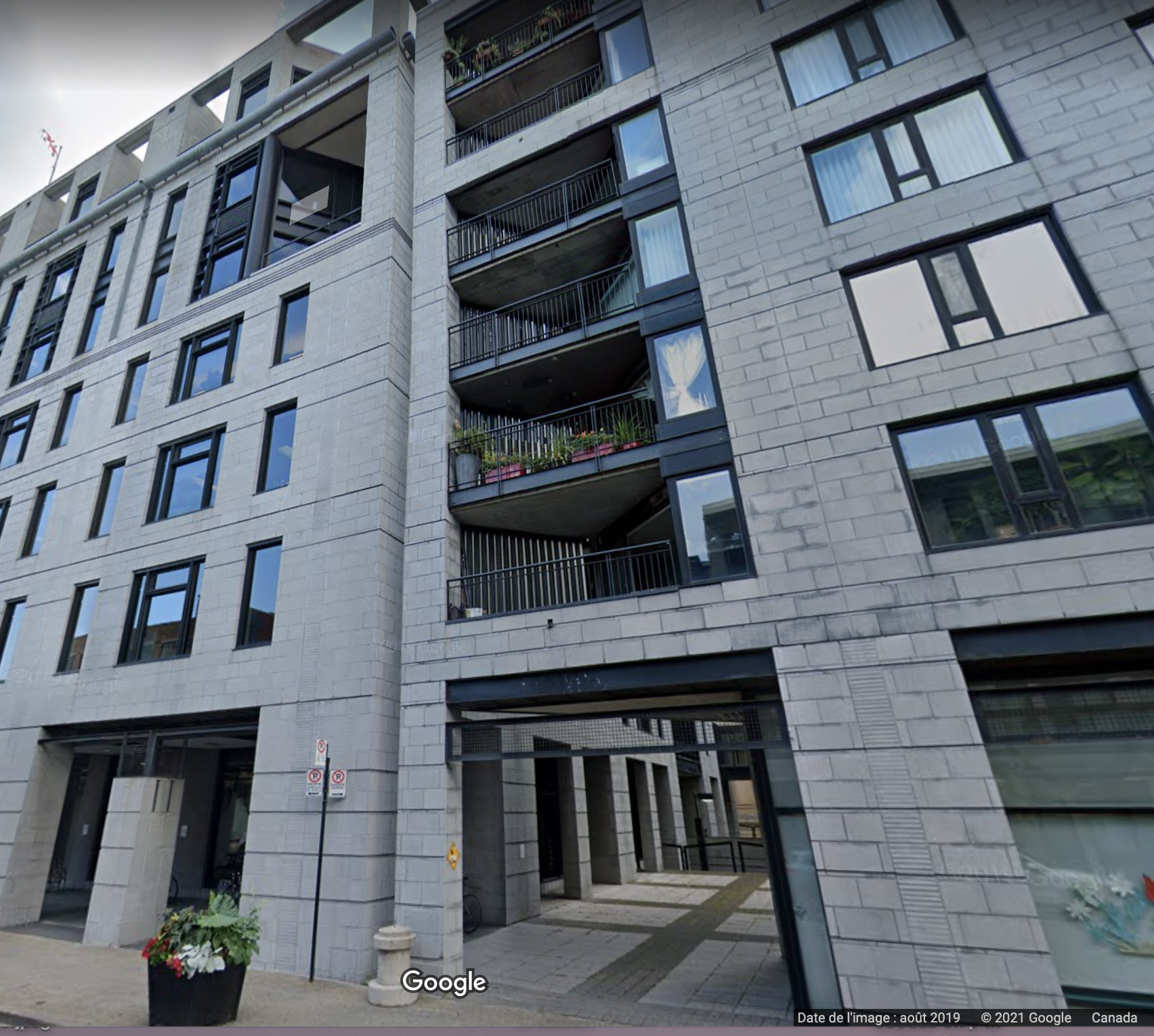 Now an aerial view of the place.
Notice the point that grazes the lower left building.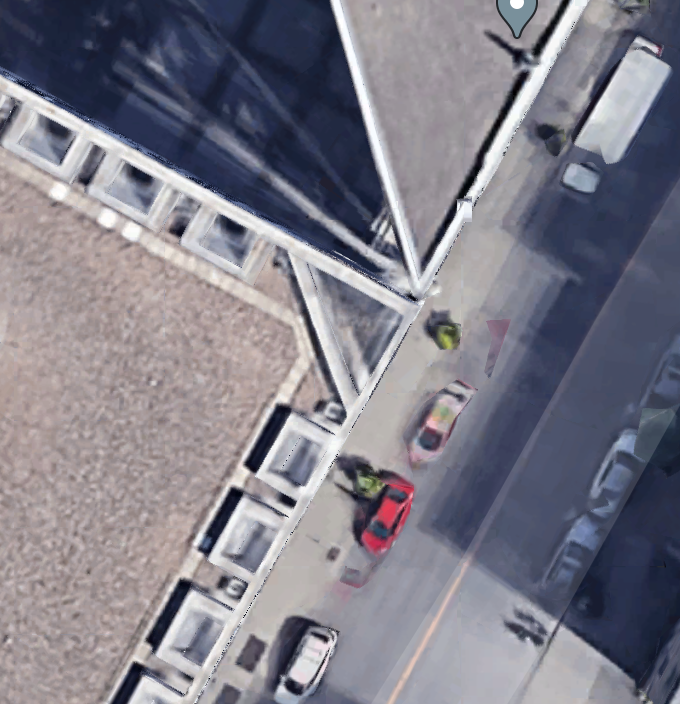 Another view from another angle, to the left of the architects offices and to the right of the condos.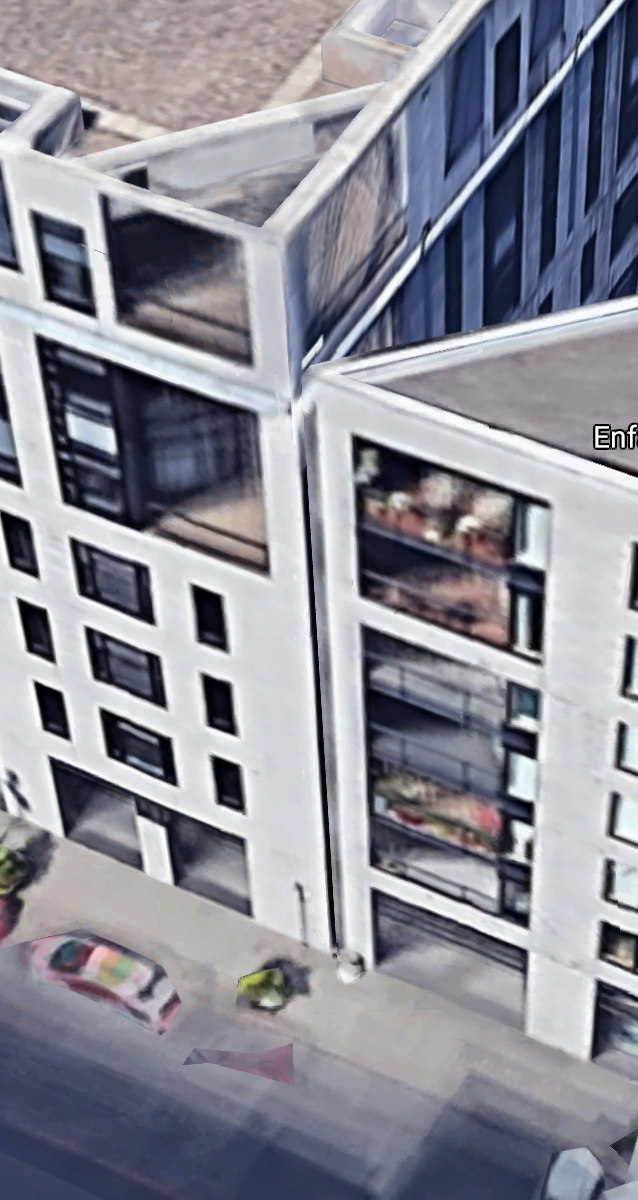 This capture is almost my photo.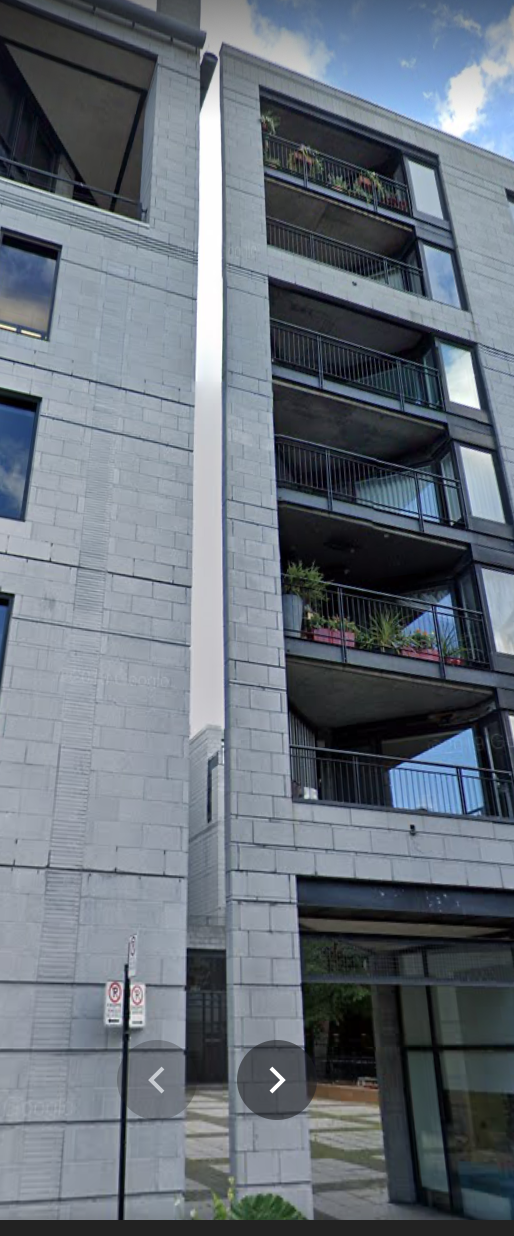 My final Click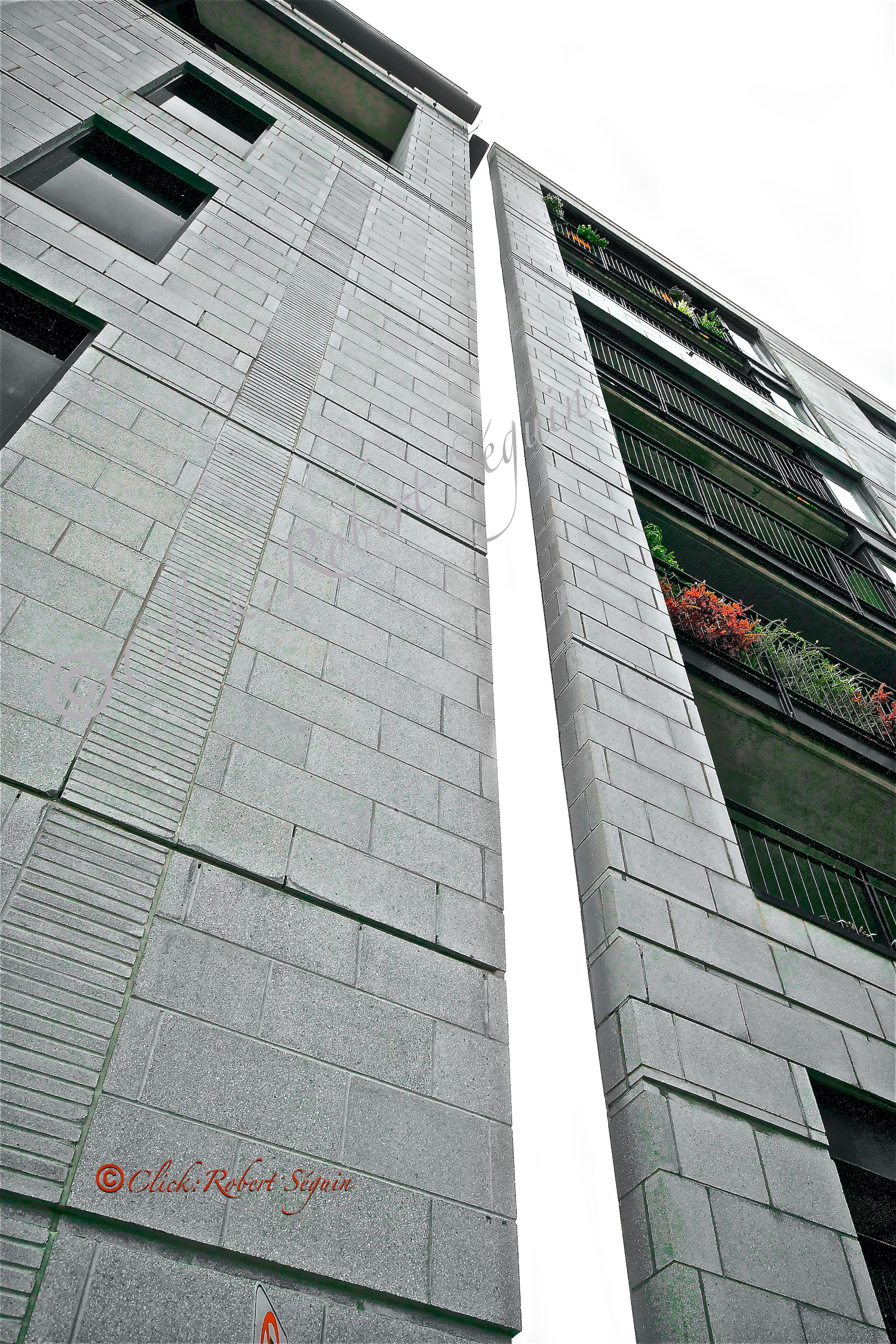 I offer you my high quality works, made locally with the help of passionate artisans, using local products and at prices for all budgets.
Give or treat yourself with a ©Click:Robert Séguin
Subscribe to our newsletter
---
© 2023 PHOTO CLICK ROBERT SEGUIN All rights reserved.
By visiting our site, you accept the use of cookies to improve the quality of your visit, collect statistics and measure our audience in order to provide you with tailored services and offers.