***FREE SHIPPING*** CANADA (minimum order 100$)
Promo Code : CANADA100
"Two Shades of Green"​
"Two Shades of Green"​
Product not available for online purchase
"Two Shades of Green"
"Exclusive Click" Series / Contact me for delivery terms.
28"x 19" Acrylic Print positioned with pivots on a panel 48"x 24" stained wood "Secret Gray" . With metallic signature and certificate of authenticity.
Handcrafted in Canada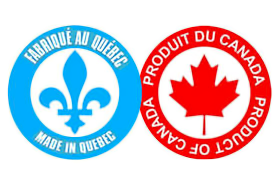 From my Blog #048
https://www.clickrobertseguin.com/en/blog-post/blog-048-two-shade-of-greens
"Two Shade of Greens"
A nod to the work "Fifty Shades of Gray" by author E L James.
Two simple gallons of paint left on a shelf by the previous tenant, in the apartment that was to become my photo studio.
On a beautiful winter afternoon under a snowstorm, alone in my studio looking for subjects, and presto, this one is part of a shoot of elements who were in the apartment, a dozen good pictures are now part of my portfolio, I will present more soon. From the same series "Barré Solid", "Deux Trous Sales", "Poig'Âge".
In this photo, I wanted to put the emphasis on the texture and the shine of the luminosity, also visually accentuated the simplicity of everyday everyday objects, which for me become very current contemporary ART. In addition, to amplify their presence in an Urban atmosphere decor, I position them on my wood, metal or stone surface mounting, for they become Signed works ©Click:Robert Séguin
I offer you my high quality works, made locally with the help of passionate artisans, using local products and at prices for all budgets. Give or treat yourself with a ©Click:Robert Séguin
Subscribe to our newsletter
---
© 2023 PHOTO CLICK ROBERT SEGUIN All rights reserved.
By visiting our site, you accept the use of cookies to improve the quality of your visit, collect statistics and measure our audience in order to provide you with tailored services and offers.